※ You may find detailed information clicking 1st to 10th Scene in the following images    PDF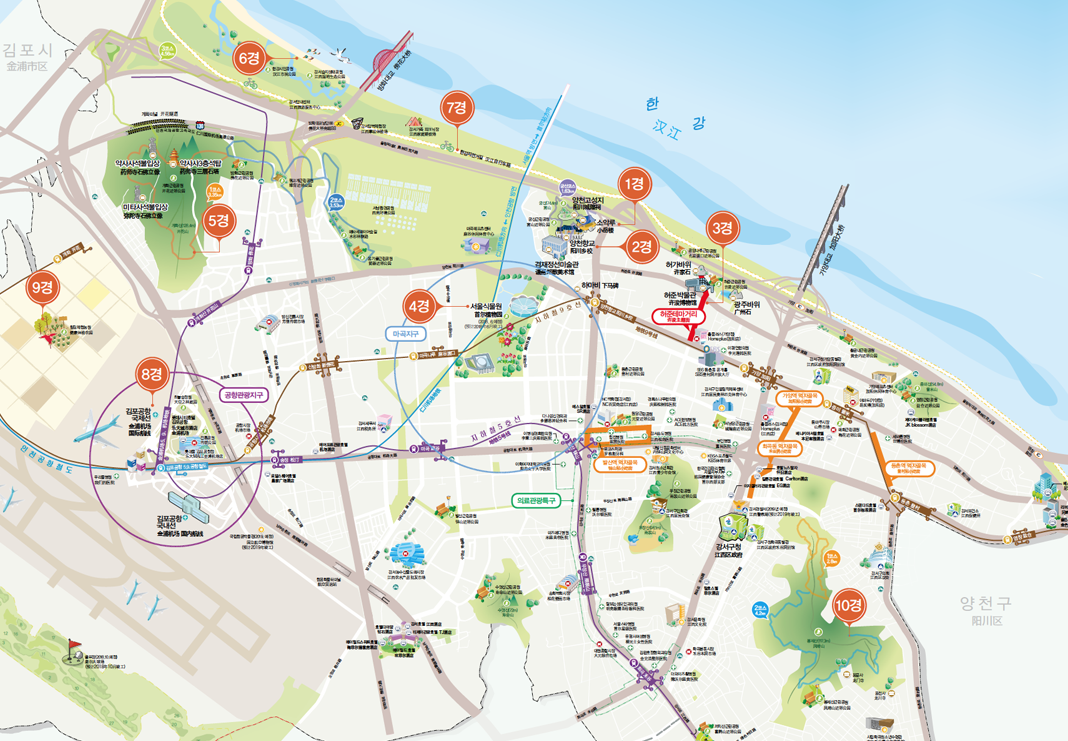 The 1st Scene Gungsan Soakru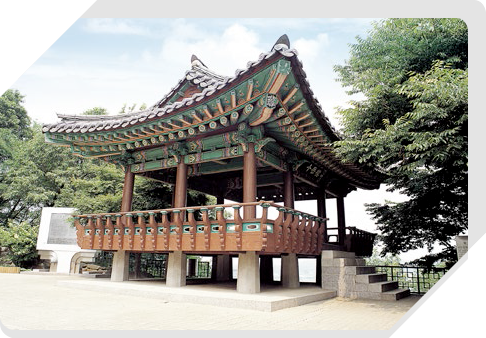 | | |
| --- | --- |
| Address | San 8-4 Gayang-Dong Gangseo-Gu, Seoul |
| Tel | - |
| Homepage | - |
This is a pavilion located at the hill of Gungsan behind Yangcheon Hyang-Gyo, where many writers enjoyed the outstanding scene of Han riverside from this Soakru long time ago.
Now, it is restored beautifully based on the JinGyeong landscape painting drawn by Jeong Seon so that people may enjoy the Han river.
The 2nd Scene Yangcheon Hyang-Gyo
| | |
| --- | --- |
| Address | 234 Gayang-Dong Gangseo-Gu, Seoul |
| Tel | - |
| Homepage | - |
Yangcheon Hyang-Gyo is the unique Hyang-Gyo in Seoul and is an educational institution and cultural heritage that enhances mental and educational value for young people who learn from the old spirit of classical scholars.
February and August every year in lunar calendar, local residents and students gather for a ceremony for the saints including Confucius, and they also have courses for manners education and excursions.
The 3rd Scene Dr. Heo Jun Theme Street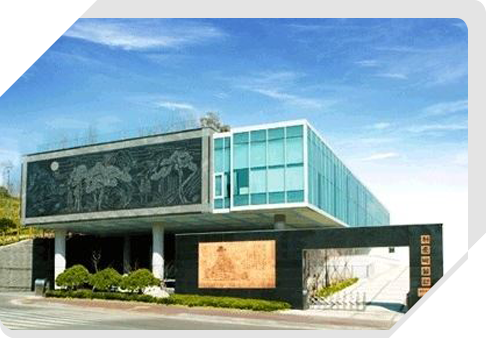 | | |
| --- | --- |
| Address | 87 (Gayang 2-Dong, 26-5) Heo Jun-Ro Gangseo-Gu, Seoul |
| Tel | 02-3361-8686 |
| Homepage | http://heojun.seoul.kr |
Dr. Heo Jun was the best doctor of his time. He wrote 9 kinds of medical books to relieve the people suffering from illness. He wrote Dongui-Bogam, a collection of Korean medicine, based on his great humanity. He is a person who reveres being called as Saint Doctor. The Heo Jun Museum, located in Gayang-Dong, Gangseo-Gu, is a specialist oriental medicine museum opened on March 23, 2005, with 3 stories above ground and 3,934 square meters of floor space to honor Heo Jun's academic achievements and popularize oriental medicine. Mr. Heo Jun was born in Gangseo-Gu and wrote "Dongui-Bogam" at Heo's Family rock and raised the level of Korean traditional medicine to a global position through various writing activities. Inside the Heo Jun Museum, there is a place where Heo Jun's memorial room, herbal medicines room and old medicines room are illuminated, and Heo Jun's activities in the palace as an attending physician of the king. In particular, it has about 900 relics related to oriental medicine, including the national treasures "Sinchanwall" and "Emergency room". Children Heo Jun classroom, Hello! Heo Jun Experience Camp is held on the 2nd and 4th Saturday to revitalize local culture of Gangseo-Gu.
Metro Line 5, Balsan Station Exit No. 3 Bus 6657, 6630, 10029,

Gayang-Station, Exit No. 1 10 minutes' walk

1002, 660, 652, 6657, 6630, 6631, 6712
The 4th Scene Seoul Botanical Garden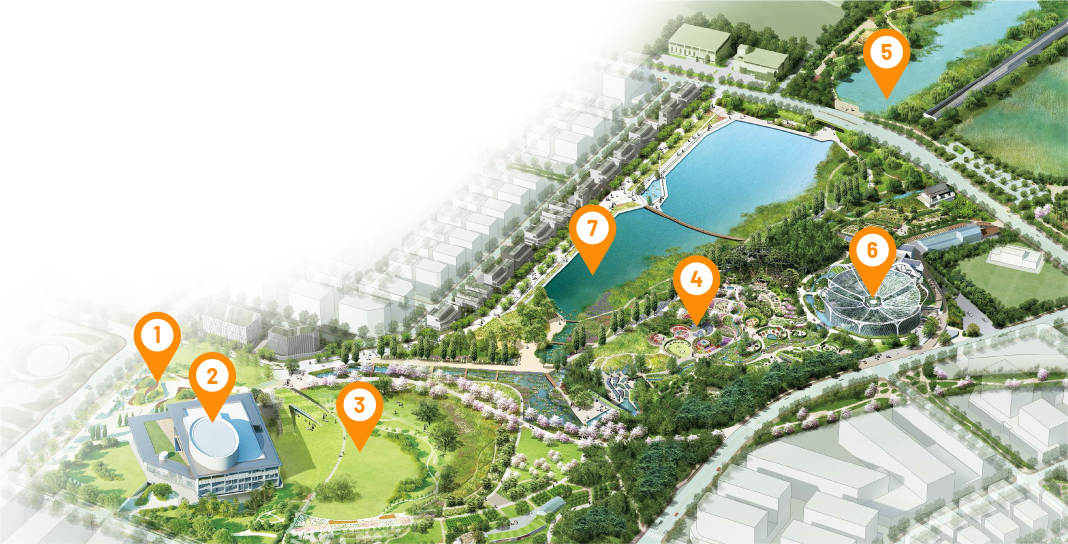 Located in the center of Magok district,
it is the first botanical park in Seoul
(combined with a botanical garden)
Entry Square

LG Art Center

Open Forest Park

Seoul Botanical Garden

Wetland Ecology Park

Plant Cultural Center

Lake Park

Information
The 5th Scene Gaehwa Mountain Dulle-Gil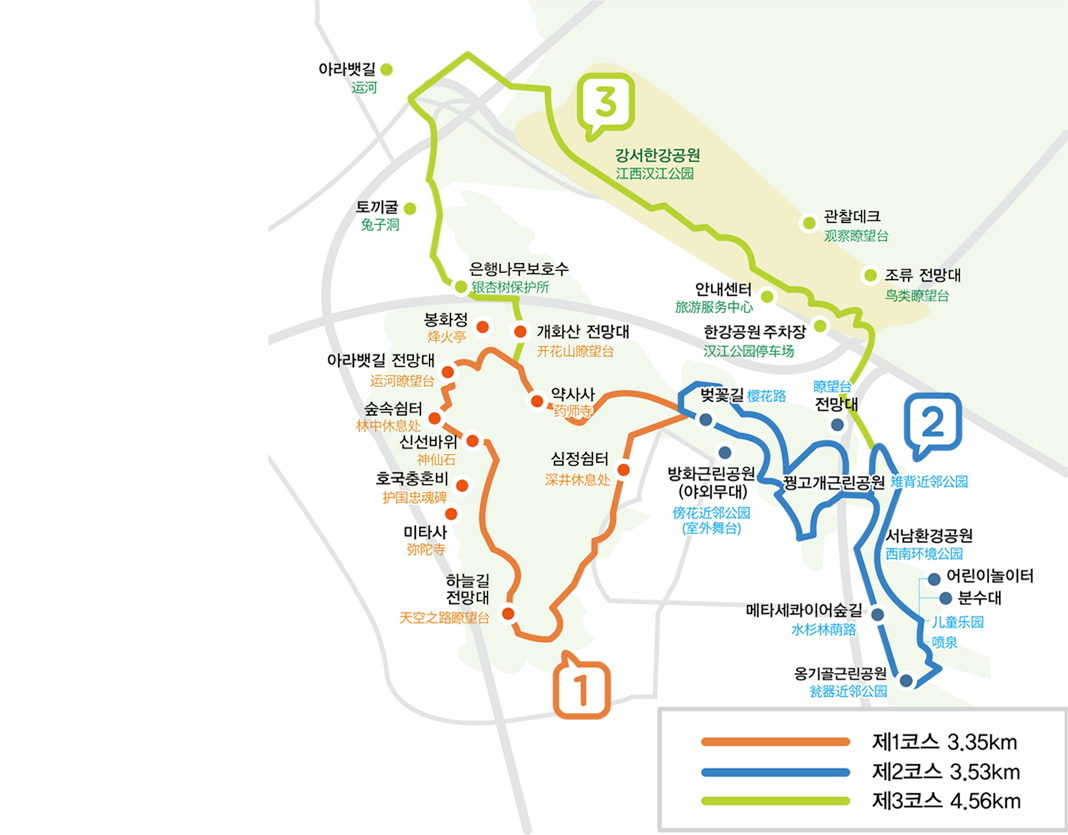 Facing Haengju Castle with the
Han River in between, 2 there are
Yaksasa Temple which is presumed to
have been built in the Shilla Dynasty,
the Skyway Observatory, Taoist Rock,
and the observatory of Gaehwa Mountain.
The 6th Scene - Wetland ecological park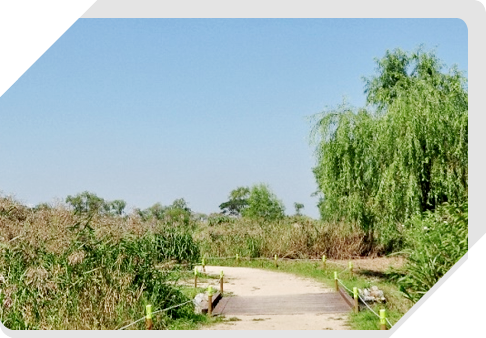 This park is an ecological park located in Han river side,
between the southern end of the Banghwa Great Bridge and the southern end of the Haengju Great Bridge.
It has reed fields, willow forests, and bird observatory.
The 7th Scene Han River Bike Road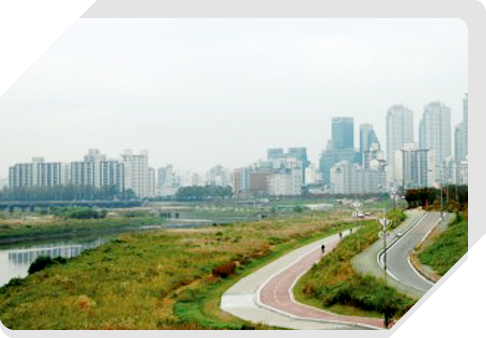 This is a bike road in Han river side and people may enjoy the scene of Han River side.
The 8th Scene ? Gimpo International Airport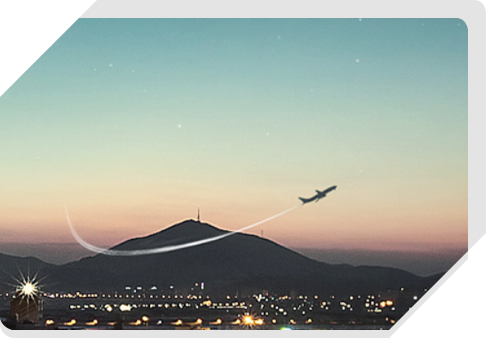 The 2nd big international airport in Korea, playing a gate representing Korea together with Incheon International Airport
The 9th Scene ? Healing Experience Farm
A farm with area of about 6,500 Pyung including farm experience program, urban garden and farmer's market etc.
The 10th Scene Bongjae Mountain, Dulle-Gil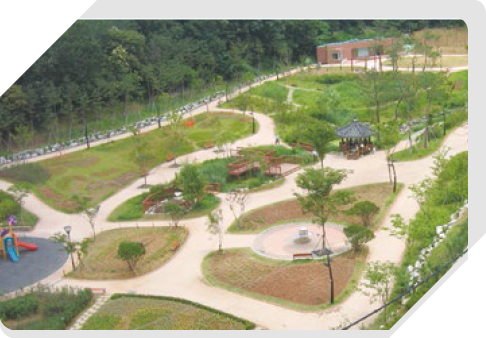 Nature-friendly trails such as a forest of thought and a playground that utilize ecosystem and natural scenery